Creating a ByteBrew Account
ByteBrew's self-service platform makes it easy to start growing your games. Follow these simple steps to set up your developer account.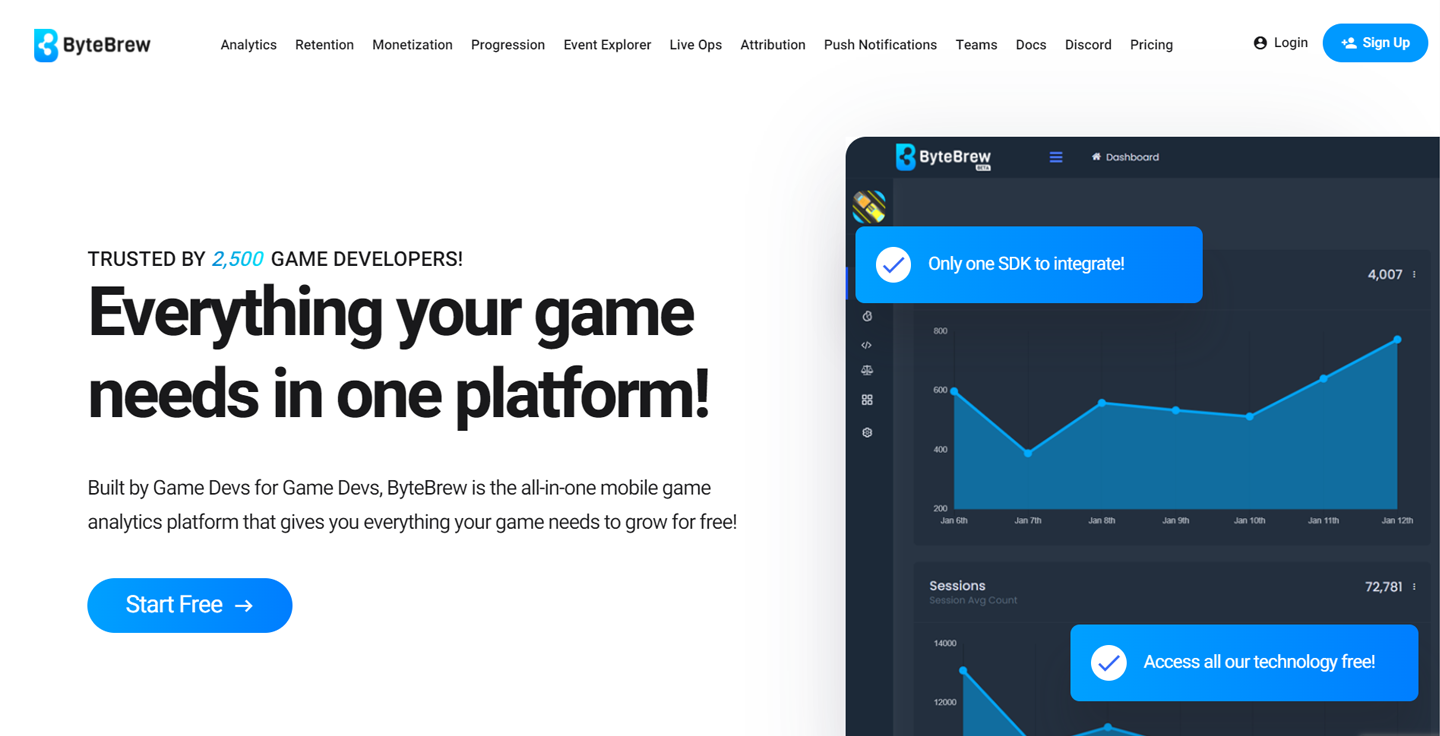 1: Visit our website and hit "Login" or go directly "dashboard.bytebrew.io/register" to sign up & confirm your email.
2: Fill in your developer information and hit "Continue" to establish your account.
3: Wow! You're already done! Continue 👉here👈 to see our SDK integration docs